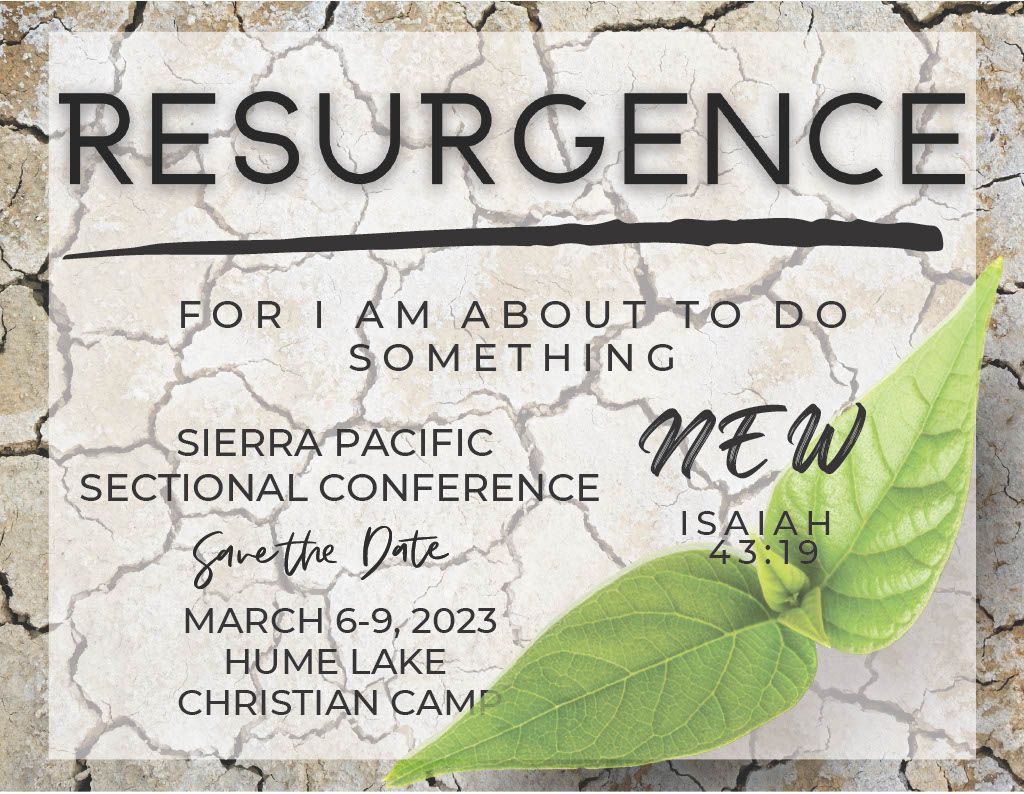 Sierra Pacific Sectional
Where: Hume Lake Christian Camp
When: March 6 - 9
Speaker: Chris Hilken
Worship: Dave Matsumura

Check time will be between 3:00pm - 5:00pm
Check in location will be at the Hume Coffee shop in Meadow Ranch
There will be a First Timers meeting starting at 4:30pm
Dinner will begin at 5:30pm in the Ponderosa Dining Room


Travel Advisory -- Please Read

Chains will most likely be needed to enter the National Park and
possibly before depending on the weather over the next several days.

There are several turn outs to put chains on before
the park entrance and then also at the park entrance.

Once you are at the park entrance let the ranger know that you are headed to
Hume Lake Christian Camp for a retreat.
To help make this even easier click the link below to
download and print Hume Lake's Temporary Vehicle Pass

Please be aware that this pass only grants you access to get to camp
and not visit other areas of the national park.

Hume Lake Temporary Vehicle Pass

Click here to see the list of seminars in the works



Register Now
Exhibitor Booth Registration Form